Potomac Stray Cat Rescue, Inc.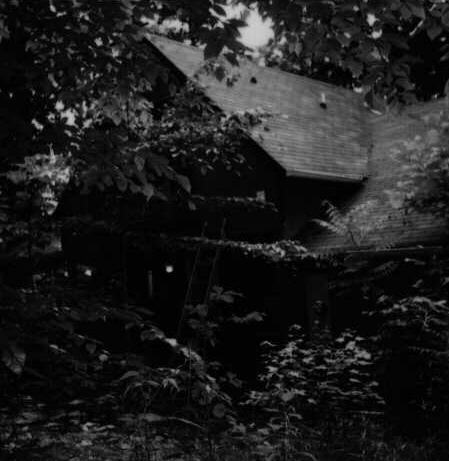 Sanctuary News - July, 1998


Dear Friends of the Strays,

Well would you believe it. We are 75 days old. Things are starting to shape up at the Sanctuary, we had a lot of cleaning and straightening to do. But now it is coming together. It took a lot of help from some really good folks.

There is still a lot of organizational things to do. We have held several meetings over the last week to get the accounting stuff and files set up. These things seem to have little to do with helping the animals but it is necessary.

Even with these things going on we have been able to start helping the cats in Hagerstown City Park. There is a few left to get spayed and vacinated but we have certainly gotten it under control. To date we have trapped 16 cats there and placed 4 in good homes. We owe a lot of thanks to the employees of Home Federal Savings Bank; for contributing to the veterinary cost, Cumberland Valley Veterinary Hospital; for giving us discount on their services, concerned friends of the felines, the Washington County SPCA and of course all the volunteers who made their time available to trap, do the vet runs and other helpfull things.






Now we are setting our sights on helping other stray or feral cats around the area. Yolonda in West Virginia is caring for neighborhood strays. Through our combined efforts we will provide her with the help to start fixing and vacinating these cats. We are just putting together a similar plan for Barbara in Sharpsburg, MD. She is caring for 18 area strays. These are just a few projects we are looking at.

We have been very fortunate getting started. So far we have made it one third of the way towards our summer fundraising goal of $4,500. There are many compassionate folks out there who have gotten involved with our mission to help stray and feral cats.


Hey, take a look at this big boy. Isn't he real good lookin. There's more, view some of the other cats here that are ready for adoption. And just look at Miss Tiff, she is home now on Wilson Blvd. If you have a cat in need of a new home, send along a picture and a brief explanation of their characteristics. Include your home phone, email address and any other information that may be helpful. We'll try to get them on the net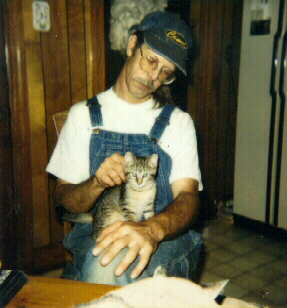 for you.

Make plans now to attend the '98 Stray Cat Music Fest over at Bob & Kathy's farm, August 29th & 30th. More details are available on our events page. We'll be jamin till the cats come home, hum. Oh well, something like that. Bring your tent, pack a picnic dinner and get on out here for some good old country fun just up the hollow. It's sure to be a lot of fun. Space will be limited so don't delay!!

Are you a fun loving animal person? We need a little of your time here at the Sanctuary and around the area. Come enjoy working with the cats and maybe just meet a new friend. Check out ourvolunteer page for more details, give us a call or drop an email. Have you said you want to help but just don't have the time, why not see if you can fill a need need on our wish list or make a donation. Also, spreading the word is an easy way to help us make a difference. Click here to send the Sanctuary News to a friend, it's so important!! This edition of the Sanctuary News has been viewed by

friends of the felines.


We sure appreciate your care and compassion for the cats and thank you for visiting our website. Come back soon, there are constant updates to the news.


---


Send us an email if you any questions or comments.



Sign Our Guestbook
View Our Guestbook


---


Our sponsors help our furry friends here at PSCR Sanctuary ...


Meet your Match! CLICK HERE to go to (Potomac Stray Cat Romance Connection)
A Proud Member of the One & Only Associate Network

Page designed and maintained by Potomac Stray Cat Rescue, Inc., potomacstraycats@prodigy.net
Copyright(c) 1998 Potomac Stray Cat Rescue, Inc. All trademarks or product names
mentioned herein are the property of their respective owners.
Feel free to reproduce, with disretion, any portion of this page to help us in our efforts.
Updated: 07/16/98